Contact Information

Mike Hanley, M.D.
hanley@angiocalc.com
Please feel free to contact me if you have any suggestions about the site or if there is anything I can do to improve your daily practice or research projects.

Dr. Hanley graduated from the University of Virginia School of Medicine, completed his Radiology residency at the Medical University of South Carolina, fellowship in Non-invasive Cardiovascular Imaging at Brigham and Women's Hospital in Boston, MA and now lives and works in Virginia.
---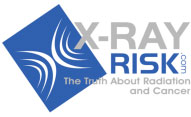 For information about the risk of cancer from radiation exposure please visit www.xrayrisk.com. At X-rayRisk.com you can calculate the increased risk of cancer from medical imaging including CT scans and x-rays.